Odyssey Battery Charger 7Αh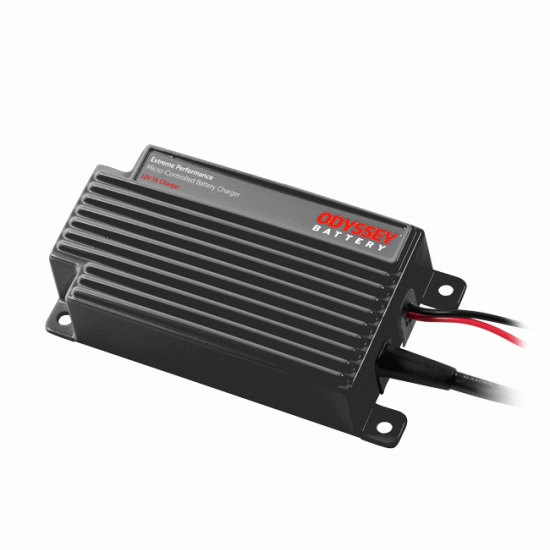 New
Odyssey Battery Charger 7Αh
ODYSSEY™ The ODYSSEY Battery charger range has been designed to optimize the performance and life of your ODYSSEY Battery to make sure you're ready for action every time! With a rugged and compact design that delivers fast and efficient charging, it is the perfect partner to fully and safely charge your ODYSSEY Battery whether you are an auto professional, or if you're using it at home. The chargers are fully automatic with 7, 17 and 30-Amp model options, IP67 classified (waterproof for outdoor use), non-sparking, polarity protected, short-circuit proof and are over 90% efficient!
Fully automatic for optimal charging
Suitable for all quality 12 Volt Lead-Acid,
Absorbed Glass Matt (AGM) batteries
Waterproof, shockproof, and ignition protected
User-friendly LED interface for charge status indication
CE Approved
Instruction Manual Click the link to download PDF Manual.
Ex Tax: 140.00€
Price includes recycling fee
Stock:

In Stock

Brand: ENERSYS USA
Model:

ENCHA12-7

Weight:

1.10kg

Dimensions:

15.50cm x 8.00cm x 4.20cm