Installation & Maintenance
Our company with long-term specialization in battery has the Logistic-Technical Infrastructure, Knowledge and Experience to offer the following Services: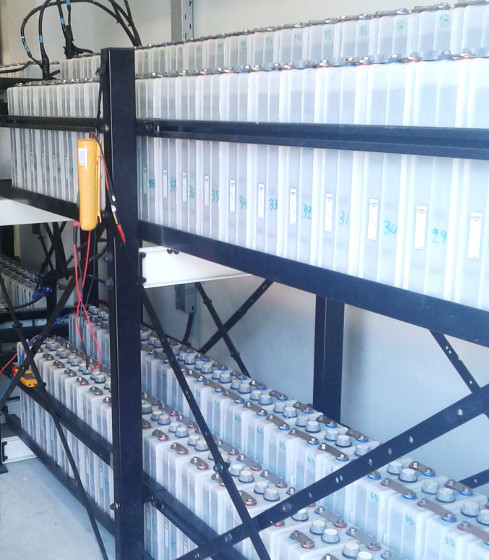 Technical Study that includes Technical Offer after sizing, Financial Offer and proposal of Battery System Supply based on the specific needs of the application. At the same time, if the customer so wishes, we can offer a modern solution for the monitoring of the operation by supplying and installing the necessary remote management, surveillance and control systems.
Training of our customers' technical staff in the Use, Operation & Maintenance of the battery units operating on their premises.
Organization of training seminars in groups of technicians at our customers' headquarters or in our field on issues related to industrial accumulators & new technologies.
Taking over the Technical Support, with Preventive Maintenance Contracts, during the system period with the signature of an annual Maintenance Contract or on a flat-rate after Customer's call.
Technical Advice & Performance Improvement Suggestions, on existing systems or new ones to be purchased.
Availability and Provision of spare parts for all our products.
Disposal of our Specialized & Certified Equipment and Techniques for testing in our customers\' premises.
Telephone support with direct Technical coverage within working hours.
Services
Eurobat Hellas technicians have undergone special technical training in the manufacturers' facilities in order to be able to safely support high profile installations. Having acquire a long experience, we can provide the following services to our clients:
Recording of actual needs and requirements on site for the purpose of proposing suitable equipment based on actual need.
Delivery, Installation & Commissioning of battery systems in accordance with applicable international specifications.
Control & Maintenance of industrial battery packs. Diagnosis of lesions, autonomy tests using portable advanced micro-based monitors as well as test loads. Reports with our measurements of requirements and suggestions along with clear guidelines for improvements.
Installation of remote recording and management software applications of installed battery systems.
Information & Trainingof the user in the operation and handling of the battery station.
Delivery of manufacturer's instructions, certificates and technical bulletins with recordings and proposals.