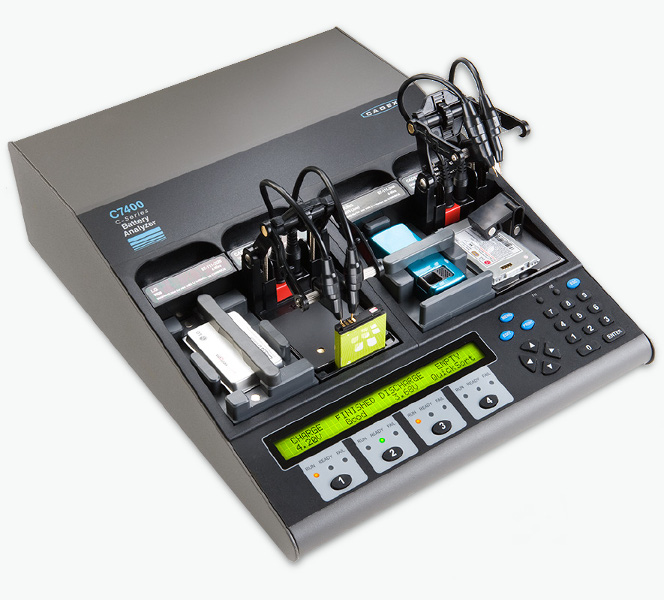 Pack Assembly Lab
Eurobat Hellas is a company with full battery specialization. Today it can meet the needs of its customers in all types of consumer or professional batteries by introducing the concept of "One Stop Battery Supplier". We have on our premises one of the most modern and well-equipped battery labs, with the most up to date battery equipment, staffed with technicians, each of which has more than 22 years of experience in the field of batteries".
The company can test, repair or manufacture any type of special battery packs, its customers need, either for replacement on an existing device or design a new one from scratch based on our customer's Technical Specifications. All the above are done by strictly following the manufacturers specifications and using the best materials that we import ourselves so that to be able to control their quality.
The Technical Director of the company is ready to help our customers in any problem they may have, offering them the right and most cost-effective solution based on their actual needs. As always, all our items are covered by a guarantee of good operation. The company implements quality assurance system: ISO:9001-2015.