Uniross your Trusted Partner!
Uniross is a company synonymous with high quality, efficiency and reliability. Based in France and with partners in more than 70 countries, Uniross is a company with over 5 decades of experience in the design, manufacture and marketing of portable energy solutions. Innovative products and customized solutions make Uniross batteries and "portable energy" products more reliable, efficient and sustainable.
Quality
Uniross ensures the highest quality with strictly certified internal procedures of multiple product controls.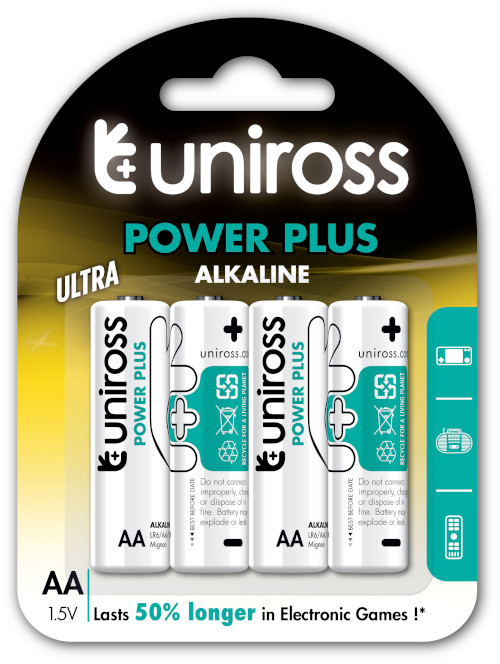 Alkaline batteries
Uniross Power Plus high performance alkaline batteries have an extended operating time in all battery powered devices.
Uniross is at the forefront of making alkaline batteries that find their way into a range of commercial, industrial and military applications.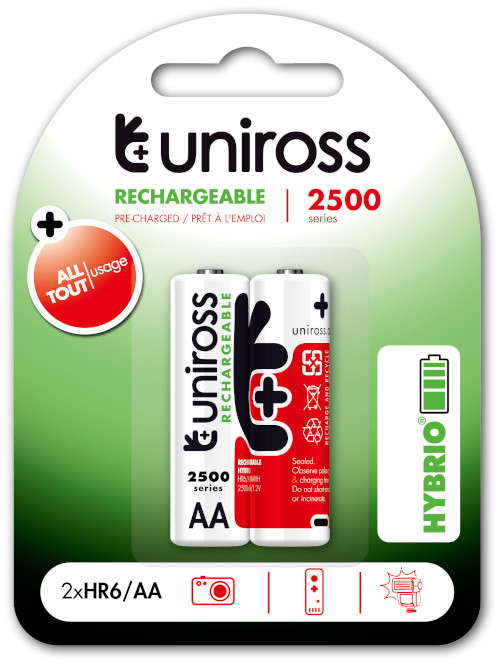 Rechargeable batteries for immediate use & high efficiency
Uniross Hybrio rechargeable batteries are ready to use directly from the package without the need for charging.
Our rechrgeable batteries are supported by a complete range of chargers for all battery chemistries NiMh, NiCd, Li-Ion, LiFePo and for all battery sizes AA/AAA/C/D/SC/18650/RCR123 both consumer or industrial.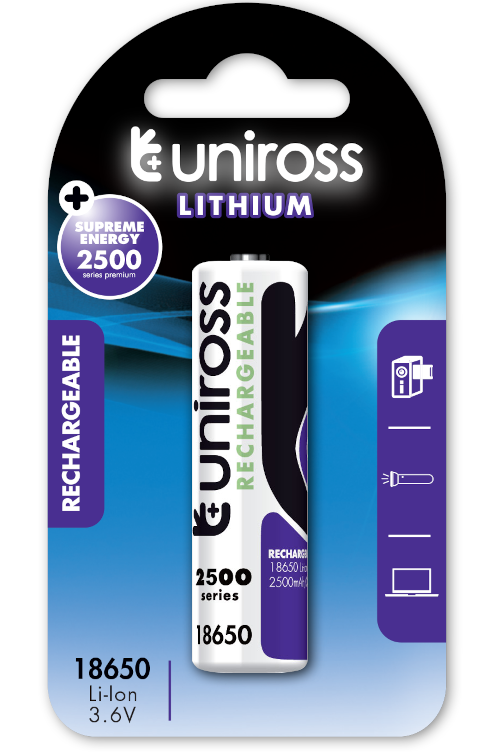 Rechargeable Lithium-Ion batteries
Uniross Lithium-ion batteries have a high energy density, providing uniform voltage and current flow throughout their life cycle, making them the first choice for many high-performance demanding applications.
Our 18650 Lithium-ion battery is the most reliable solution in most high-performance devices, providing excellent long-term operation with high discharge currents.
Uniross has an extensive product assortment that completes the above: Lithium and Alkaline Button cells, Hearing Aid batteries, Micro-alkaline batteries, Watch batteries, Rechargeable Led flash lights, USB cables and USB power adaptors.
UNIROSS: We Make the Difference, with One Energy Solution at a time